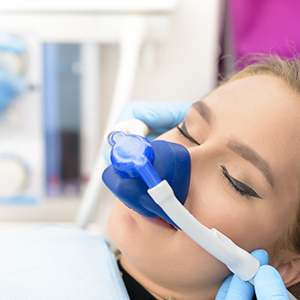 It's normal to feel nervous before you undergo a dental procedure. There are even other patients who choose to delay, avoid, or ignore their need for treatment due to crippling phobia. Are you one of these people who avoid dental visits due to fear, anxiety, and uneasiness? Then it's time for you to inquire about sedation dentistry to make it easier for you to undergo dental treatments! If you're curious about sedation dentistry, we will discuss some points about it below. Read on to know more!
Sedation dentistry, also known as sleep dentistry, has different levels that can be adjusted depending on the needs of the patient. Minimal sedation uses a medication that makes a patient relax while keeping them awake during the procedure. Moderate sedation has the same effect as minimal sedation, but this time, patients are more likely to forget most of what took place. Lastly, deep sedation causes the patient to lose consciousness but can still be awakened by the dentist.
The options offered by sedation dentistry
There are different methods of how your dentist will administer sedatives. Inhalation of nitrous oxide for minimal sedation is the most common option. There is also oral sedation, which is in the form of a pill, or an IV drug, as well as general anesthesia for a complete lack of consciousness throughout the procedure. All of which are offered here at Steele Dental Specialties!
The benefits brought by sedation dentistry
Sedation dentistry controls anxiety
A lot of people experience anxiety during dental visits. Their uneasiness can make them uncomfortable with the treatment and put them at risk for complications. Thankfully, sedation manages anxiety by providing you comfort during the whole procedure.
Sedation dentistry helps in trigger management
For some people, the sound, smell, and sight of the dental office can trigger unpleasant emotions. But with sedation, these triggers can be managed once a patient is medicated since their fight or flight response will be regulated. As a result, this minimizes complications during the treatment.
Sedation dentistry speeds up dental work
Since you are calm and relaxed, your dentist will not have to worry about your extra movements. Through this, your dentist can complete the procedure quickly and efficiently.
Enjoy an anxious-free and comfortable dental experience by availing of our Sedation Dentistry in Coppell, TX. Schedule an appointment with us at Steele Dental Specialties. Our dental office is located at 225 E. State Hwy. 121, #150, Coppell, TX 75019.