Advanced Oral Surgery Services & Technology – Coppell, TX
Exceptional Results with Modern Techniques
Dr. Steele is a huge proponent of modern surgery and medicine, which is why our oral surgeon's office is equipped with the latest, most reliable dental technology, like our cone beam CT scanner. One of the crown jewels of our oral surgery office is our robot-assisted implant placement with YOMI, which achieves more accurate and precise placement. You can learn more about these gadgets by reading below.
Intraoral Camera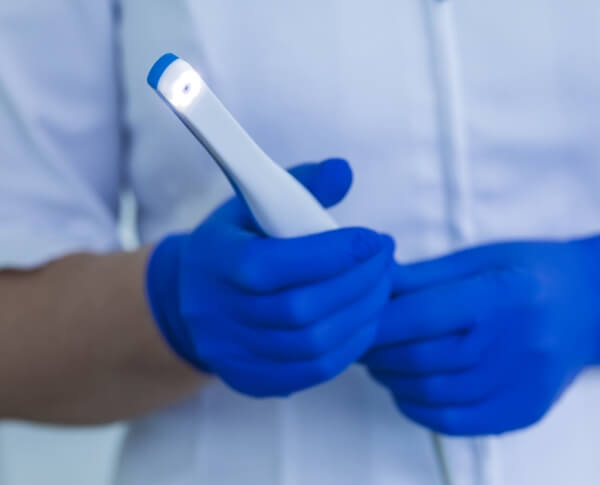 Intraoral cameras are small, handheld devices that allow Dr. Steele to gain an up-close and detailed image of hard-to-see areas of the mouth. The camera is able to capture and display live video footage and still images onto a large chairside monitor next to your treatment chair, acting as an additional educational aid for Dr. Steele to better explain the problem at-hand and his recommended treatment plan.
Digital X-Rays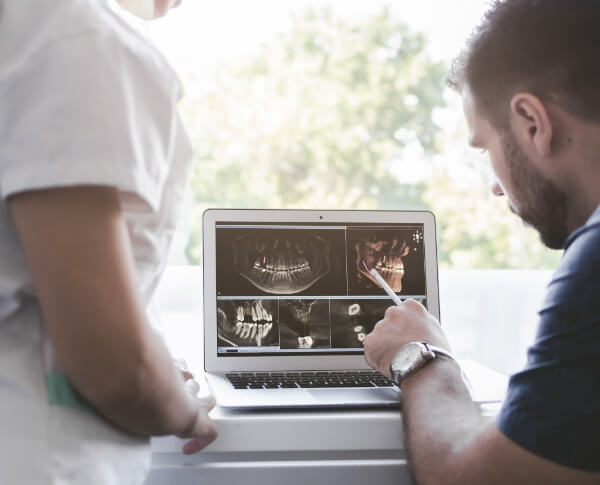 In the past, healthcare providers would use film X-rays to capture images of the mouth that would allow them to examine the structure of your oral cavity that lies below the gumline. Not only did the film take awhile to develop, but they weren't easy to store or transfer and weren't high-quality images. Today, we utilize digital X-ray imaging that make the X-ray immediately viewable on a chairside monitor, streamlining oral surgical processes and reducing radiation exposure by up to 95%.
Cone Beam CT Scanner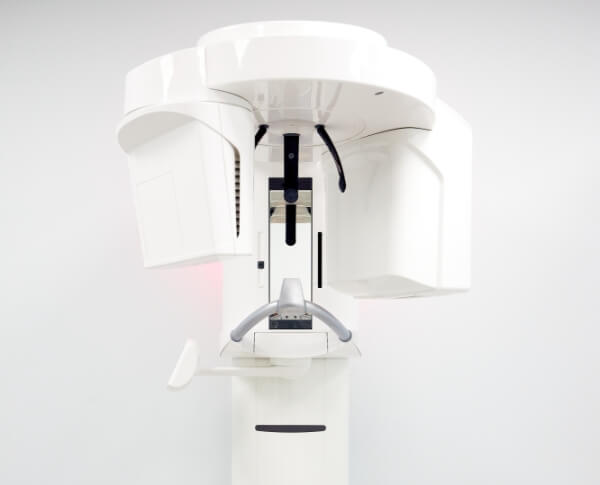 Our cone beam CT scanner can capture a panoramic, 3D digital blueprint of your facial structure within about 30 seconds. It allows Dr. Steele to view the location of facial nerves, sinuses, and the jawbone dentition, which are all important factors for any successful oral surgery. With these images, our team can thoroughly plan procedures to yield the best possible results.
Robot-Assisted Dental Implants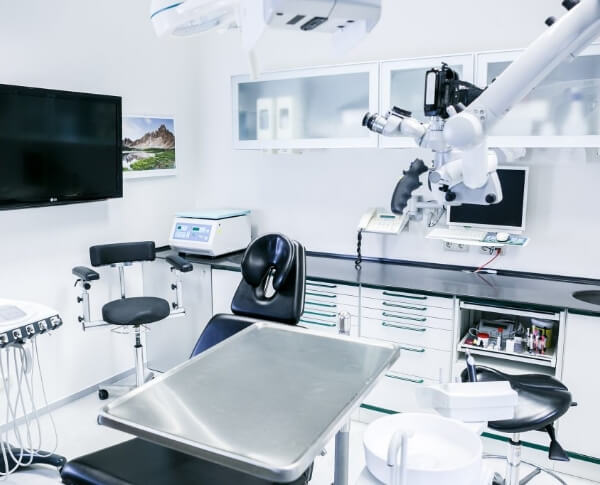 One of the crown jewels of our oral and maxillofacial surgery is YOMI, which is a robot that assists in our dental implant placement procedure for extreme accuracy and precision. The treatment is mapped out with the help of a precise digital blueprint of the mouth, which YOMI uses to guide Dr. Steele's hand to the perfect angle and depth to place the implant for the best result. You can learn more about this cutting-edge technique and process by clicking on the link below.
Learn About Robot-Assisted Dental Implants
On-Site Dental Lab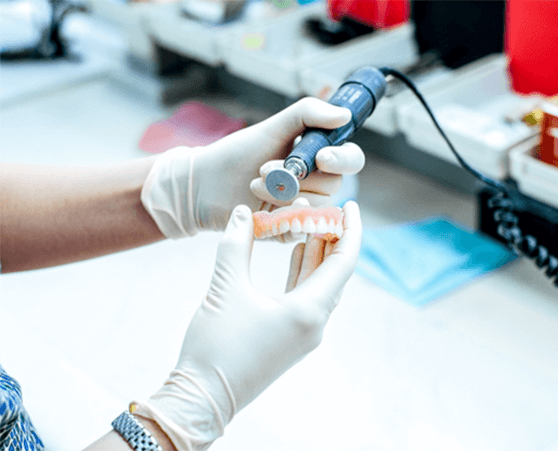 Our on-site lab enables our team to fabricate a variety of restorations and prosthetics so we can provide them to our patients with minimal downtime. Plus, if we need to make any adjustments, we can do them ourselves without having to send something back to an outside lab like other offices. We typically use our lab to create dentures for All-On-4 cases as well as same-day temporary crowns so people can enjoy the best when it comes to speed and quality at the same time.