Broken Front Tooth Near Me – Coppell, TX
An Effective Way to Fix & Rebuild the Front of Your Smile
Have you broken one of your front teeth and it's beyond repair? One of the most comprehensive and effective ways to replace missing or severely damaged pearly whites is with dental implants. With these titanium posts embedded into your jawbone, you'll be able to enjoy a stable foundation for your new and improved smile, and the results can last a lifetime with proper care! At Steele Dental, we can even provide you with same-day dental implants by using the Yomi Robot for maximum precision during your procedure. Read on or give our team a call today to learn more about how you can fix a broken front tooth in Coppell.
Why Choose Steele Dental for Replacing Broken Front Teeth?
Uses State-of-the-Art Robot-Assisted Treatment
Digital Impressions for Accurate Implant Procedure
Prioritize Quality Care & Comfortable Environment
What To Do If You've Broken Your Front Tooth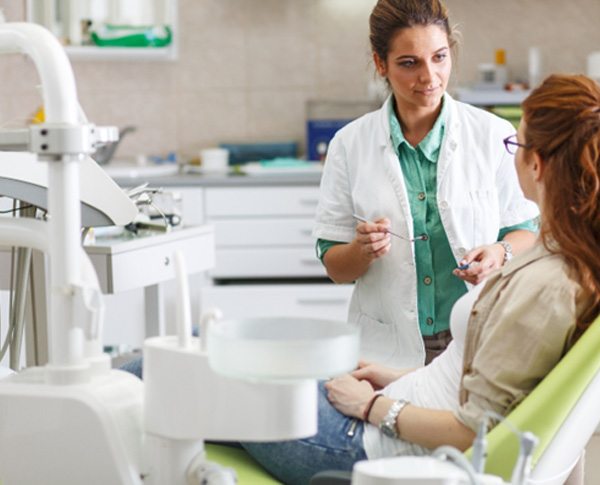 If you've broken your front tooth, don't hesitate to come to see our team for treatment. Not only will you want to avoid showing a highly visible injury in your smile, but you'll also want to prevent further complications that come with a severely damaged tooth. If left unchecked, you can end up at risk of bacteria, further damage, or infection, which can have numerous negative consequences for the rest of your teeth and even your overall health.
By visiting us, we'll be able to determine if you're eligible for dental implants and develop a personalized treatment plan to address your situation. We also offer same-day appointments and will do everything in our power to pencil you in as soon as possible.
Same-Day Front Tooth Replacement with Dental Implants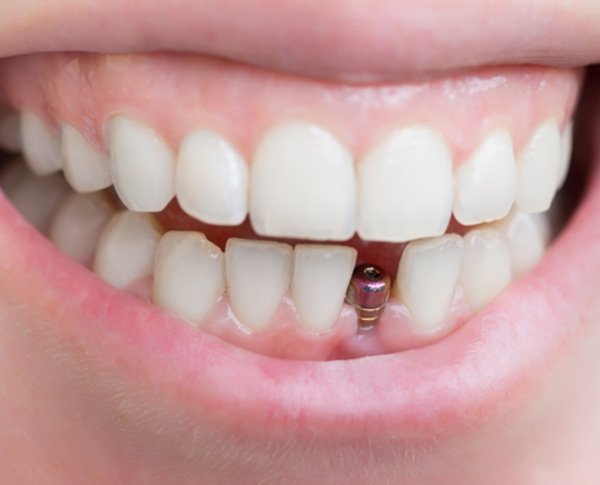 Other practices can often require you to wait several weeks or months to complete your dental implant treatment. Our team, however, can provide your new, natural-looking tooth replacement solution in just a single day! Here's how we're able to do this:
Robot-Assisted Dental Implant Placement
Our team utilizes the Yomi Robot, which is capable of making accurate incisions during your procedure for a much smoother dental implant placement process. Not only does it offer increased precision, but it also involves significantly reduced discomfort and requires no sutures. With this technology, we can finish your treatment in about two hours.
In-House Dental Lab
We have technicians on staff that can fabricate your personalized temporary crown to cover your dental implant. This way you can replace your broken tooth and go right back to enjoying a full and functional smile on the same day!
Dental Implants Are the Pinnacle of Tooth Replacement Options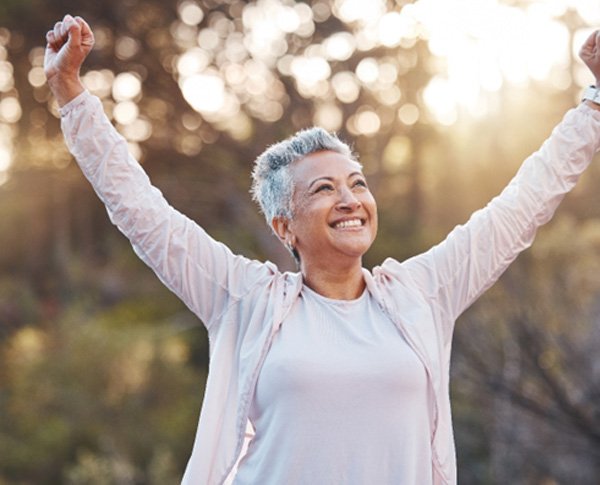 Unlike other traditional restorations like dental bridges and dentures, dental implants come with multiple comprehensive advantages for your oral health. These titanium posts will serve as your new permanent roots, providing the stable foundation you need to support your new teeth for decades to a lifetime. The implants will also help stimulate circulation into the jawbone, allowing you to promote stronger bone tissue, retain the rest of your teeth, and preserve a more youthful facial structure in the long run.