Dental Implants – Coppell, TX
Because Your Smile Deserves the Best
Dentures and bridges only account for the crowns of your missing teeth – as in, the parts that were normally visible above the gumline. They can't replace the roots of your teeth by themselves, and as such they have their limits when it comes to restoring the function of your mouth. Dental implants are the next best thing to having your natural teeth again, and the technology that Dr. Steele uses can give them an even better chance of success. Call us today for a consultation to discuss tooth replacement with dental implants in Coppell, TX.
Why Choose Steele Dental for Dental Implants?
Complimentary Evaluation and Panoramic X-rays
State of the Art Robotic Implant Placement
Oral Surgeon with Gentle, Caring Chairside Manner
What are Dental Implants?
In terms of function, dental implants are artificial tooth roots. While traditional dentures sit on your gums or are attached to natural teeth in the case of partial dentures, dental implants are inserted into the jawbone via a simple oral surgery. Once they have successfully fused with the bone (which is a process called osseointegration that typically takes months), implants can be used to support crowns, bridges, and dentures to replace any number of teeth.
4 Step Dental Implant Process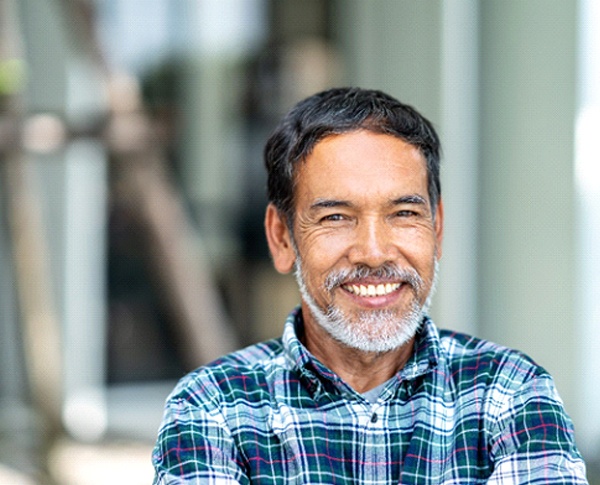 When planning your dental implant treatment, we'll give you an overview of timeline and explain the different steps that will need to be taken before you can enjoy your newly restored smile. The process does typically require multiple appointments and can take a year or longer in some cases, but the long-term benefits and numerous advantages of implants will more than make it worth your while. Below is an outline of the four basic steps that every implant patient will go through.
Initial Dental Implant Consultation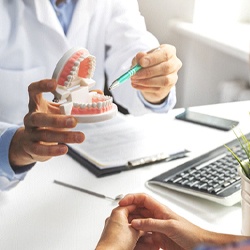 Everything starts at the first implant consultation. When you tell us that you're interested in implants, we'll take X-rays and examine your mouth to see if you're eligible for the treatment. Sometimes we might have to schedule bone grafts and gum disease therapy before implants can be placed. We'll always take the time to outline your other options for tooth replacement and give you a cost estimate for the implant process before asking you to make any decisions. Once you've made your choice and all the preparations are taken care of, we'll schedule your implant surgery.
Dental Implant Surgery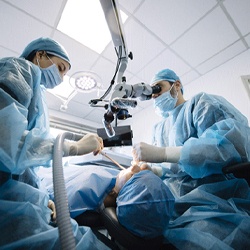 Your mouth will be numbed before dental implant surgery. We'll then open your gums, create small holes in the jawbone, and carefully insert the posts. The gums will then be closed, and a cap will be attached to the implant post to protect it while your mouth heals. Dr. Steele uses state of the art technology to perform implant surgery so that you can be rest assured that the implant post will be placed precisely where it needs to go in order to support a restoration without causing undue damage to your other dental structures.
Dental Implant Osseointegration & Abutment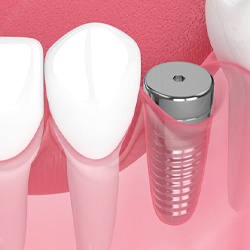 Dental implants can fuse with your jawbone through a process called osseointegration, which can take about three to six months depending on how fast your mouth heals. You'll be given instructions for taking care of your implants and the rest of your mouth during the recovery process. Then, after a successful osseointegration, an abutment will be attached to the post. This is an important step, as the abutment is what will allow us to connect the final restoration to the implant post during the last step of the process.
Delivery of Dental Implant Restoration(s)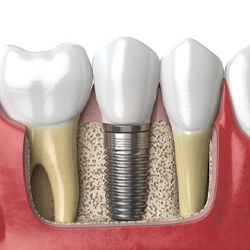 After your mouth as healed and the abutments are in place, we'll take an impression of your natural smile and send it to a trusted dental lab so that they can design and create a crown, bridge, or denture for you. It will usually take them a few weeks to make the restoration and send it back to our practice; once we've received it, we can schedule your final dental implant appointment. Necessary last-minute adjustments to the restoration's fit, shape, and color will be made before we attach it.
Benefits of Dental Implants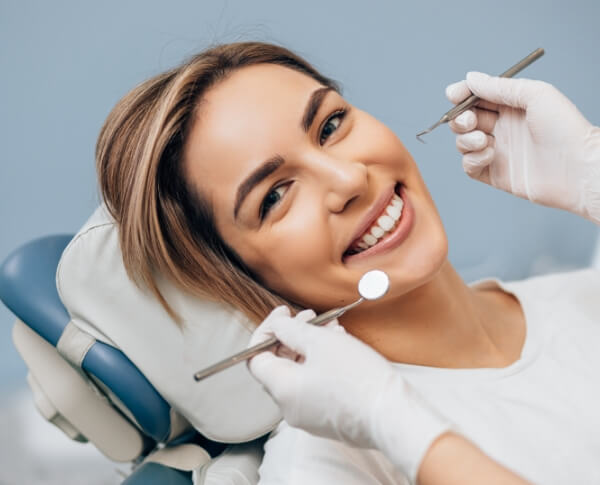 In recent years, dental implants have become the most popular solution for missing teeth. Because of their unique placement inside the jawbone, they're able to provide a wide range of benefits that you simply can't get with more traditional options like dentures and dental bridges. To learn more about the benefits of dental implants in Coppell, contact our office and schedule a consultation today. We'll gladly review your treatment options and help you find the tooth-replacement choice that will best suit your needs.
Day-to-Day Benefits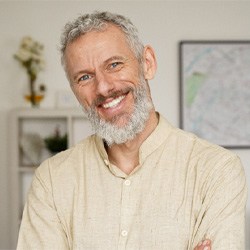 We use our teeth every day to speak, eat, and smile. For that reason, it only makes sense that you'd want a tooth-replacement solution that'll allow you to live your day-to-day life with ease. Fortunately, dental implants can help you do just that by giving the following benefits:
More biting strength. Since implants replace the entire structure of a missing tooth, they're able to withstand the chewing of virtually any food.
Easier oral hygiene. With dental implants, you don't have to worry about incorporating complex steps into your oral hygiene routine or purchasing special cleaning products. All you need to do is care for them as you would care for natural teeth!
Increased confidence. Unlike dentures, your implants will stay firmly in place once they've successfully fused with the surrounding bone tissue. They'll allow you to eat, speak, and smile with much more confidence.
Health Benefits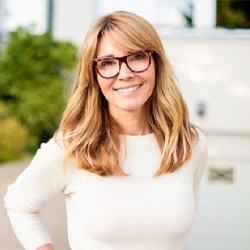 Aside from appearance, dental implants in Coppell offer multiple health advantages as well. Some of those include:
Jawbone preservation. Because dental implants stimulate the jawbone, they can keep it strong, healthy, and functional for a lifetime.
Protection for natural teeth. It's common for teeth to shift after tooth loss. Fortunately, dental implants can prevent that from happening by serving as a placeholder to ensure every tooth stays exactly where it belongs.
Better overall health. Studies show there's a correlation between tooth loss and an increased risk of multiple diseases. Because implants are so similar to natural teeth, it's reasonable to believe they can help lower such risks.
Long-Term Benefits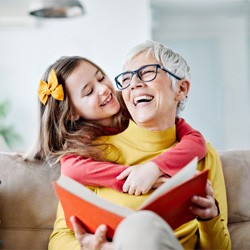 By choosing to get dental implants now, they can help you for years to come with the following benefits:
High success rate. Dental implants have an impressive success rate of about 95 percent, even 20 years after they've been placed.
Youthful appearance. Since implants stimulate blood flow in the jaw, they help prevent its deterioration and the sunken, aged look that often happens with tooth loss.
Long-lasting results. Unlike dentures and dental bridges, your implants can last decades without needing replacement. Speaking of dentures, your implant dentist in Coppell offers implant dentures!
YOMI Robot-Assisted Implant Dentistry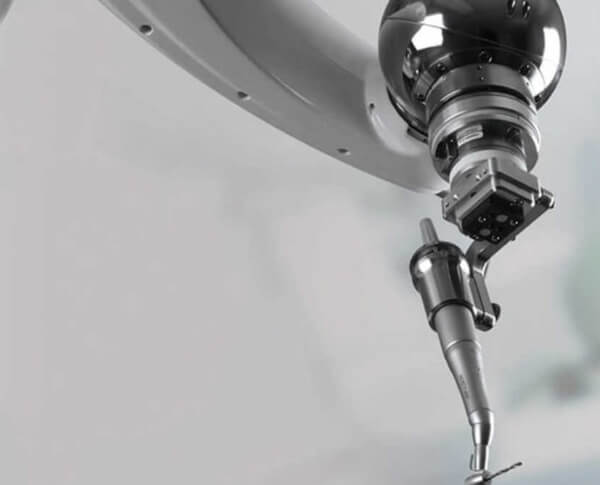 Precision is of the utmost importance when placing dental implants. The posts must be in just the right spot to join properly with the jawbone without causing any unnecessary damage. To ensure the highest level of precision possible, we perform implant surgery with the help of a robot known as YOMI. Not only does it assist with surgical planning, but it also guides Dr. Steele's hands throughout the procedure so that everything goes in the right direction.
Learn About Robot-Assisted Implant Dentistry
Who Dental Implants Can Help?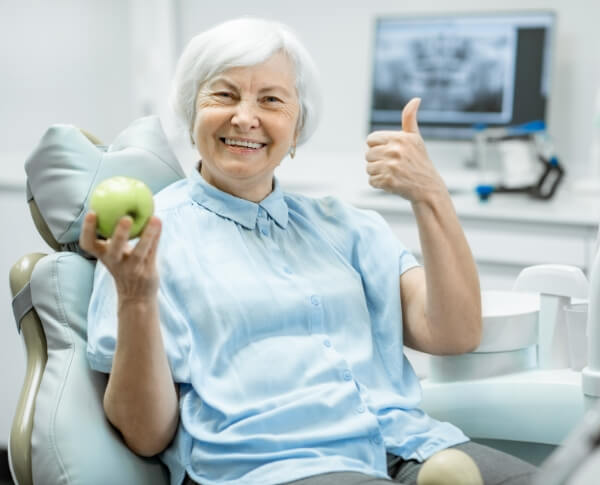 Almost anyone with missing teeth is a good candidate for dental implants (although you might need bone grafts or periodontal therapy first). Once we've evaluated your mouth, we'll consider your treatment options and suggest an implant procedure that reflects your needs. We can use dental implants to correct the following tooth loss situations:
Missing One Tooth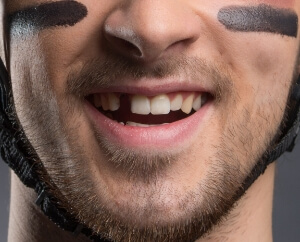 Even just one missing tooth can be devastating to your oral health. To fill in the gap, we can take a single implant post and insert it into your jaw. It can then be restored with a dental crown that matches the shape, color, and size of the adjacent teeth to blend in as perfectly as possible.
Missing Multiple Teeth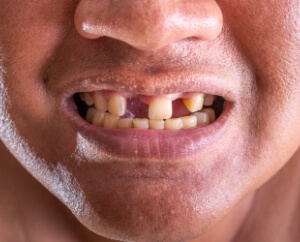 When three or more teeth in a row are missing, we may recommend a dental bridge supported by two implants. Traditionally, bridges are supported by natural teeth, but using dental implants instead will let you keep more of your natural enamel. For nonconsecutive teeth, implants can be used to support a partial denture.
Missing All Teeth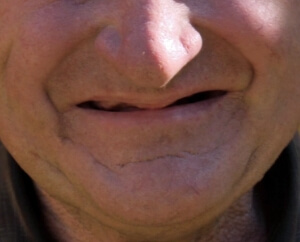 A full denture is the restoration of choice when an entire row of teeth is gone. The All-on-4 technique makes it possible to support a dental implant with just 4 posts. This simplifies the surgical procedure and can even make it possible to attach new teeth to the implants much earlier than normal.
Understanding the Cost of Dental Implants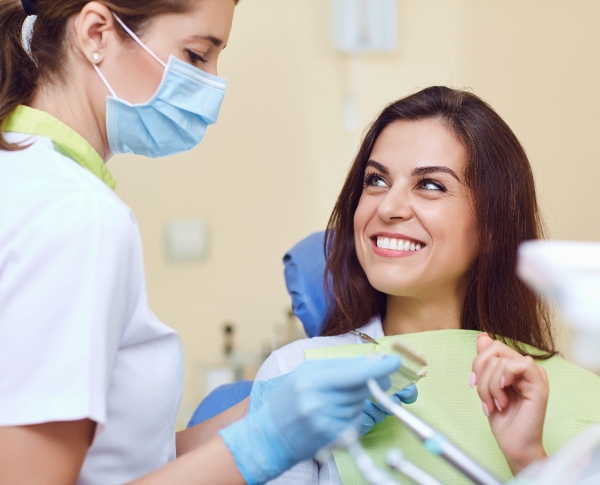 We will make sure that you have an idea of how much you'll end up paying for dental implants by the end of your initial consultation. The number of teeth being replaced, and the kind of preparations required beforehand are just a couple of factors that we'll need to account for when creating an estimate. Remember that since implants can last for decades, they can help you save money when it comes to future replacements. Spend a few additional moments learning about the cost of dental implants in Coppell so that you can better prepare for treatment.
Preliminary Treatments & Dental Implant Surgery
There are two main components you must consider when thinking about the cost of your dental implant treatment – any preliminary care you might need as well as the surgery. During your consultation, we will determine if you need additional treatment to address gum disease, deteriorating bone, or existing decay. If so, we will incorporate these into your overall cost.
Additionally, your dental implant surgery will be included as part of the cost. One beneficial aspect of this is that you won't need to pay an outside implant dentist to take care of this part of the process. Instead, Dr. Steele will perform the procedure in-house.
The Parts of Your Dental Implant
Your dental implant consists of various parts, which you might not realize. Also, these custom prosthetics can vary in price based on how many you need. If you only need one, you can expect your cost to be significantly less than someone who needs six. Also, because they are commonly made from zirconia or titanium, the chosen material will come with a cost.
Other considerations are the type of restoration you will need that will be placed on top of the implants, which might include a crown, bridge, or denture. And each dental implant is manufactured differently, so the brand can also determine the cost.
How Dental Implants Can Save You Money
As permanent prosthetics that are designed to last 30+ years, it's easy to see why they are worth the investment. But what you might not realize is that they can actually save you money in the long run. This is possible because:
You avoid the need for replacement prosthetics every few years.
You don't require special adhesives to hold your teeth in place.
You don't have to worry as much about common health conditions that are commonly linked to tooth loss.
Does My Dental Insurance Cover Dental Implants?
The only way to find out if your dental insurance company pays for dental implants is to review your plan. Unfortunately, many still do not deem these as medically necessary, which can be devastating news for some patients. However, just because they may not pay for your procedure doesn't mean they won't cover other aspects such as your restoration and even the preliminary treatments you might need before oral surgery. You can count on our team to help you navigate your dental insurance plan to find out what kind of coverage you're eligible for.
Making Dental Implants Affordable
Although it is the initial stage of the dental implant process, Steele Dental is pleased to provide a free consultation, including X-rays, for patients who are interested in receiving permanent prosthetics.
We also accept medical insurance and are in-network with BlueCross BlueShield and Humana Choice-Care PPO. We'll be happy to assist in seeing whether your medical insurance will help cover the cost of your dental implant surgery.
Finally, if you need help to pay for treatment that is not covered by insurance, you have the option of applying for flexible financing through CareCredit, Compassionate Finance, or Lending Club.
Dental Implant Technology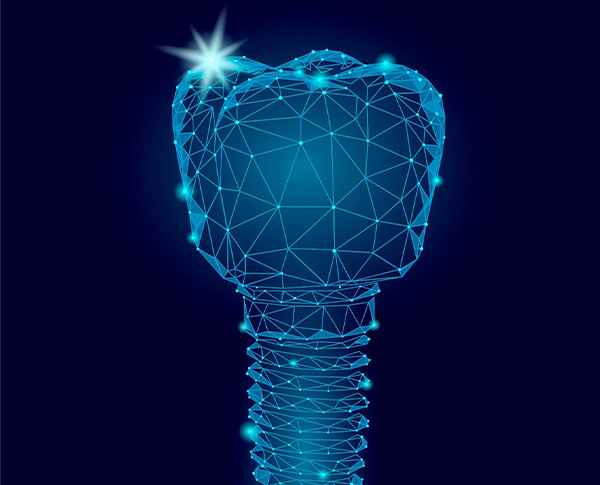 Our team is fully dedicated to ensuring that your dental implant placement is as precise, safe, and efficient as possible. With advanced technological offerings such as cone beam imaging and robot-assisted implant surgery, we can avoid complications and maximize your chances of success, letting you enjoy the benefits of your dental implants for many decades to come.
Before you begin the dental implant process, we encourage you to ask about the technology we use for the treatment and how it helps us deliver better results.
3D Cone Beam Imaging/3D CT Scanning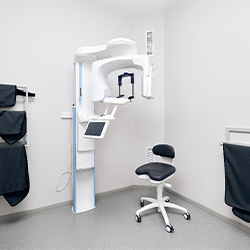 There are numerous oral structures that we'll need to take into account when placing dental implants. A traditional X-ray won't capture all the details we need for the procedure, so instead, we'll use our cone beam CT scanner to create a panoramic, 3D digital model of your mouth. This approach lets us see where the nerves in your jaw are located so that we can avoid them during the surgery.
Robot-Assisted Dental Implant Surgery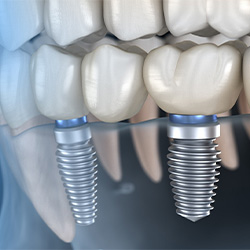 Our office uses the YOMI system to aid with dental implant procedures. After we've scanned your mouth, the information will be uploaded to the YOMI system. Then, while Dr. Steele is performing the surgery, YOMI will use a robotic hand to ensure that he's placing the implant posts exactly where they need to go at the right angle and depth.
The enhanced precision of the YOMI system allows us to use smaller incisions and reduces the need for sutures afterward. It also lowers the risk of any unexpected surprises occurring during your surgery.
Antibacterial Coating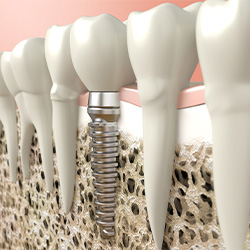 After any kind of oral surgery, steps need to be taken to protect the mouth from infection. This is particularly true for dental implant placement since oral infection is one of the leading causes of implant failure.
As a precautionary measure, the dental implants we use are given a special antibacterial coating. The properties of the coating make it more difficult for harmful bacteria to accumulate on the implant posts during the osseointegration process. As a result, you'll be less likely to develop an infection that prevents your implants from joining with your jawbone.
On-Site Dental Lab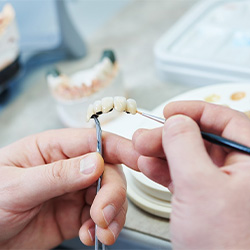 At some practices, dental implant restorations are made at a separate dental lab. This can potentially add weeks to the dental implant process since you'll need to wait for the lab to send back your crown, bridge, or denture.
But here at Steele Dental, we can save you time thanks to our on-site dental lab. Your restoration will be made and placed in the same location, meaning you won't have to wait as long to enjoy new teeth. Having our own lab also makes it easier to perform any necessary adjustments so that the final product fits perfectly in your mouth and looks as natural as possible.
Advanced Dental Implant Procedures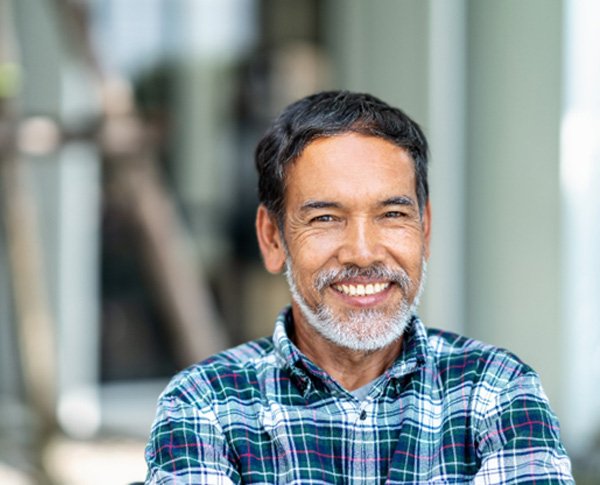 The dental implant process relies on a strong foundation in your jawbone. You need to have a sufficient level of bone density for the implant posts to successfully join with the jaw. Even if you don't currently meet this criterion, you could still enjoy the benefits of dental implants with the help of preliminary procedures such as bone grafting, sinus lift, and ridge expansion. During your initial consultation, our team will thoroughly examine your jaw to see if any advanced procedures might be necessary before you can enjoy a reliable new smile supported by dental implants.
Bone Grafting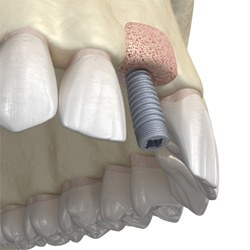 Dental implants rely on a process called osseointegration to form a lasting bond with the jawbone. A certain amount of bone is needed for this process to be successful, but unfortunately, it's not uncommon for the jawbone to start to deteriorate after teeth have been lost. The good news is that such deterioration can be reversed with a process called bone grafting.
The procedure involves taking bone minerals from another part of your body. Said minerals are then placed in the weakened areas of the jawbone. Over time, the new material joins with the bone tissue that's already there, effectively replacing what was lost. After several months, your jaw will be fully recovered and should be ready to receive dental implants.
Sinus Lift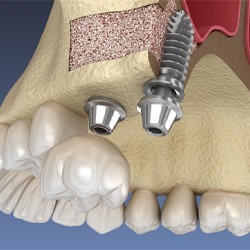 The upper back jaw tends to have lower bone density in general, so it can often be difficult to place dental implants in this area. This is especially true if the sinus cavity is too close to where we need to put the implant posts. For this particular situation, we can perform a procedure called a sinus lift to ensure that the implant gets the room and bone density it needs for successful osseointegration.
During the procedure, we'll open your gums and make a small opening in the exposed bone. Through the hole, we will slightly raise the sinus membrane and pack the bone grafting material into the available space where it's needed. Once your mouth has healed (which can take about 4 to 12 months depending on your body's recovery process), you'll be ready to receive dental implants.
Ridge Expansion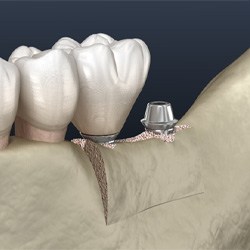 Every jaw is built differently. In some cases, a dental implant can't be placed right away because the jaw is too narrow. To create the available space, we can perform what's known as a ridge expansion. In short, the ridge bone of the jaw is divided into inner and outer segments, which are then gently wedged apart. The bone graft material is placed in the space between the bone sections and then given time to join with the rest of the jaw. Once the healing process is complete, there should be plenty of room for new dental implant posts.
Dental Implant Failure & Salvage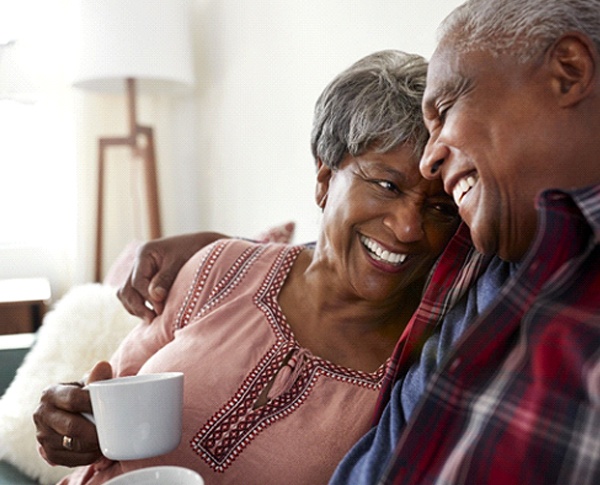 It is believed that there is a 95% success rate when it comes to initial dental implant placement procedures. But just like all other oral surgeries, some potential risks and complications can develop. In the case of receiving permanent prosthetics, one possible problem is a failed dental implant in Coppell. The good news is Dr. Steele can implement proper techniques and strategies to save and improve your new smile, preparing it for a longer-lasting life.
Learn About Implant Failure and Salvage
Dental Implants Post-Op Instructions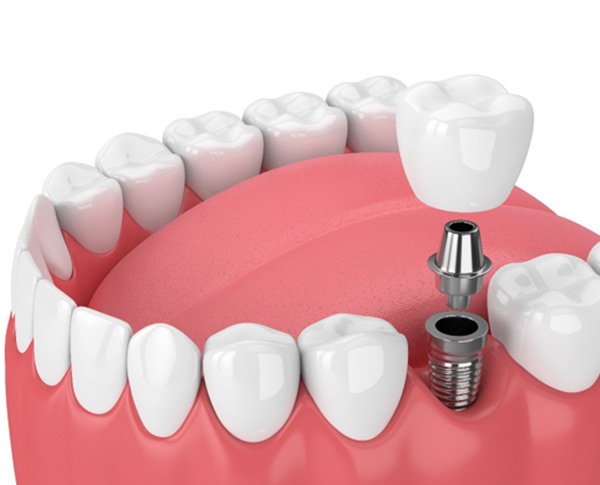 While renewing your missing teeth with metal posts comes with its unique, long-lasting benefits, the process does involve a lengthier recovery time compared to a dental crown. With advanced techniques and decades of experience under his belt, Dr. Steele can perform your dental implant procedure that places the titanium post directly into your jawbone. The minor oral surgery is straightforward and you'll need plenty of rest to heal once your appointment is over. To help you have a smooth recovery, here are several essential dental implant post-op instructions to follow after undergoing your treatment in Coppell.
What to Do Directly After Dental Implant Surgery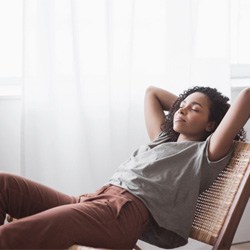 You'll probably feel drowsy immediately after your dental implant procedure, so you'll have already arranged for a friend or family member to drive you home. We'll typically recommend patients take their first dose of prescription pain relievers before the numbing medication completely wears off. This will help you stay as comfortable as possible while you get plenty of rest for your recovery. Since your mouth will be numb, be sure to avoid chewing on anything, and only drink lukewarm beverages (especially water).
Common Side Effects When Recovering from Dental Implant Placement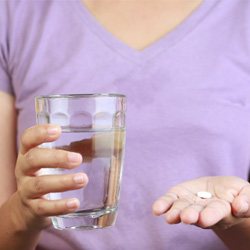 Most patients will feel groggy or slightly tired right after receiving their dental implant. It's also natural to experience mild discomfort, soreness, sensitivity, and intermittent bleeding. That said, these side effects are usually easy enough to manage with at-home remedies, such as using clean gauze, applying a cold compress/ice pack to the outside of your cheek, and taking over-the-counter pain medications. However, if your symptoms don't dissipate within a week or so, or they become worse over time, call our dental team right away for help.
Your Diet After Dental Implant Surgery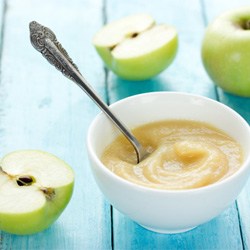 One of the best ways to ensure your mouth and dental implants are secure after your procedure is to carefully follow our dietary instructions. In short, you'll want to stick to soft, nutritious meals and beverages, including:
Lukewarm pureed soup
Pudding, baked veggies, and mashed potatoes
Pasta and scrambled eggs
Yogurt, applesauce, and smoothies
Post-Op Health & Oral Hygiene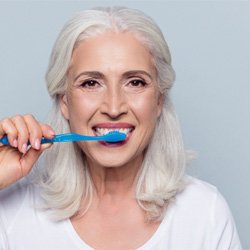 As you recover from your dental implant surgery, you'll want to take measures to avoid developing any infections around your metal post(s). If harmful bacteria are allowed to accumulate in the surgical site, they could end up infecting and damaging the tissues. This can end up delaying your recovery process, disrupting osseointegration, and possibly resulting in dental implant failure.
To avoid these complications, be sure to gently brush your teeth and around your metal post twice a day. Floss once a day or after every meal, and rinse with water or mouthwash frequently. Also, don't spit out forcefully, as this can disrupt your healing process. Let the water/mouthwash pour out of your mouth instead.
What to Do After Your New Teeth Are Attached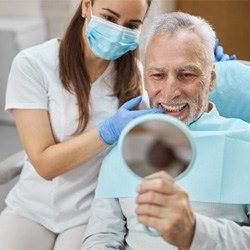 You should begin to feel progressively normal after a week or two following your implant surgery. However, your jawbone will still need to complete osseointegration, which can take several months. Afterward, you'll come back to our office so that we can fit your restoration in place. Whether you're receiving a crown, bridge, or denture, this process should be quick and easy. Mild gum sensitivity for a day or so is completely natural, and your mouth should grow accustomed to your new pearly whites in no time.
Maintaining & Caring For Your Dental Implants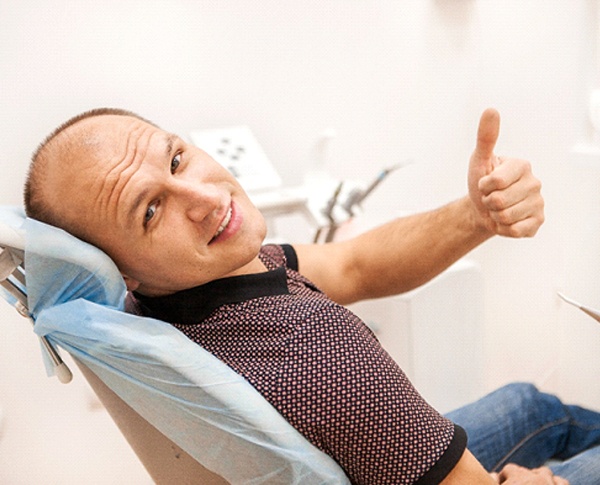 Dental implants can last for the rest of your life, however this is only possible with proper maintenance. By investing in good oral healthcare, and taking a few easy steps, you can safeguard your smile and enjoy implants for decades to come. That's why we've included some easy yet helpful tips for dental implant care in Carrollton. Read on to learn more!
Make Oral Hygiene a Priority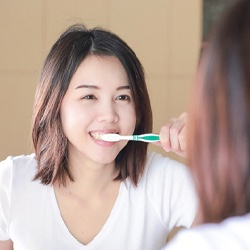 The good news is that dental implants themselves cannot get cavities, however it's still incredibly important to care for your smile. Brushing twice a day and flossing once a day are the easiest steps you can take to reduce your risk of infection that can cause implant failure. It's a good idea to invest in an electric toothbrush, especially if you have difficulty reaching all areas of your mouth. You can also add a non-alcoholic mouth rinse to your routine, which is a great way to clean the parts of your smile you can't get to.
Eat a Healthy Diet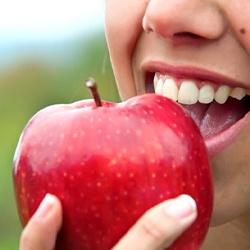 One of the most significant advantages of dental implants is that they allow you to eat whatever you want, giving you a more nutritious and tasty diet. However, do not overindulge in extra hard, sticky, or sweet foods. These items can cause problems for your implants, increasing your risk of issues like infection that hurts your gums. Instead, try to eat foods that are rich in calcium and vitamin C to keep your jawbone and gums healthy (example: crunchy, fresh veggies and low-fat dairy products).
Break Bad Habits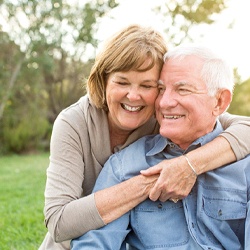 Even with a high success rate, dental implants can still fail due to poor lifestyle choices and habits. Tobacco use like smoking decreases the rate of healing and increases the likelihood of infection, which is why you should quit if you want to enjoy your implants for decades to come. Additionally, do not use your teeth for anything other than eating, speaking, and smiling. Do not use your smile to open packages or bottles. Lastly, do not chew on non-food items like ice cubes or pens because these can crack or damage your restorations.
Protect Your Dental Implants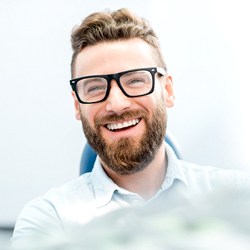 Do you play sports or participate in physical activity? If so, you must wear a mouthguard to protect your smile! While implants are firmly rooted in the jaw, they can get damaged due to sports injuries and trauma to the face. Our mouthguards are comfortable, long lasting, and very effective compared to store bought products. Also, those who suffer from bruxism should wear a nightguard. This custom-made oral appliance will protect your implants from unnecessary wear and pressure that occurs from teeth grinding.
Schedule Regular Dental Checkups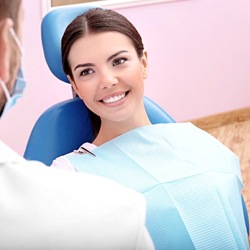 We recommend scheduling routine dental appointments at least twice a year with Dr. Steele. He will carefully examine your mouth to ensure that your implants are still strong and healthy. These visits also give our experienced hygienists a chance to clean your smile, removing tough plaque and tartar that you couldn't get to on your own.
Dental Implants FAQs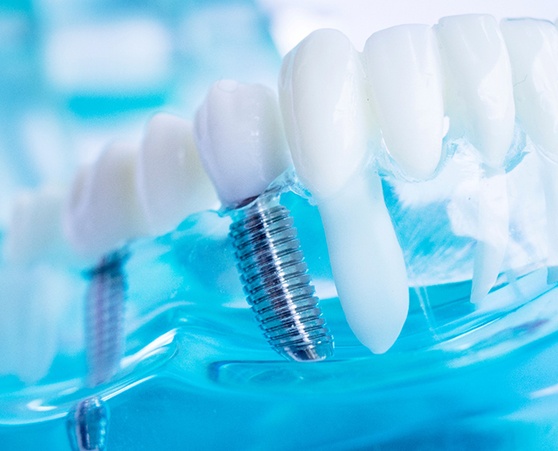 Dental implants are the gold standard for replacing missing teeth. While you can be sure to enjoy numerous essential benefits with this tooth-replacement option, they're also a major investment. It's completely natural to want to know as much as possible about the treatment before committing to any procedures. For this reason, our team at Steele Dental is more than happy to share and answer some of the most common questions we get about dental implants in Coppell. Read on or give us a call today if you wish to learn more or want to set up your initial consultation!
Does Getting Dental Implants Hurt?
While your procedure involves minor oral surgery, our team will ensure to numb your mouth beforehand so that you are as comfortable as possible. We can also offer you sedation therapy, which can keep you in a dream-like state of relaxation as we work on your treatment. Though the procedure itself shouldn't hurt, you might experience some soreness for the following few days. However, you can easily manage this by taking prescribed and over-the-counter pain relievers. If any discomfort persists or worsens after three days, give us a call right away.
Am I Too Young to Get Dental Implants?
Most dentists won't recommend getting dental implants placed in patients who are 18 years old or younger. This is because the jawbone is still developing, which could impede the osseointegration process necessary to keep the titanium post in place. Most patients' jaws are fully matured until young adulthood or around their mid-20s. We'll assess and discuss your situation during your consultation to determine if dental implants are a viable option for restoring your smile.
How Long Do Dental Implants Last?
The longevity of dental implants will depend heavily on the condition and lifestyle choices of each patient. However, these restorations can last several decades to a lifetime if cared for properly. To make the most of your dental implants, make sure to brush, floss, and rinse with mouthwash every day. Schedule visits with our team for checkups and cleanings every six months or sooner. Refrain from chewing on hard or sticky foods and avoid bad oral habits, like smoking and using your teeth as tools.
Will I Have to Take Off Work for Dental Implant Surgery?
Most people will only have to take a day or two off work to undergo dental implant surgery. You might consider taking three or four days off if your work is physically demanding. Too much exercise or strenuous activity can keep blood from your surgical site and delay your recovery. Before you leave, your dentist will provide you with specific after-care instructions on what to do during your healing process. Once you're in a stable condition and they give you the green light, you can resume working again.