Dental Implants – Coppell, TX
Because Your Smile Deserves the Best
Dentures and bridges only account for the crowns of your missing teeth – as in, the parts that were normally visible above the gumline. They can't replace the roots of your teeth by themselves, and as such they have their limits when it comes to restoring the function of your mouth. Dental implants are the next best thing to having your natural teeth again, and the technology that Dr. Steele uses can give them an even better chance of success. Call us today for a consultation to discuss tooth replacement with dental implants in Coppell, TX.
Why Choose Steele Dental for Dental Implants?
Complimentary Evaluation and Panoramic X-rays
State of the Art Robotic Implant Placement
Oral Surgeon with Gentle, Caring Chairside Manner
What are Dental Implants?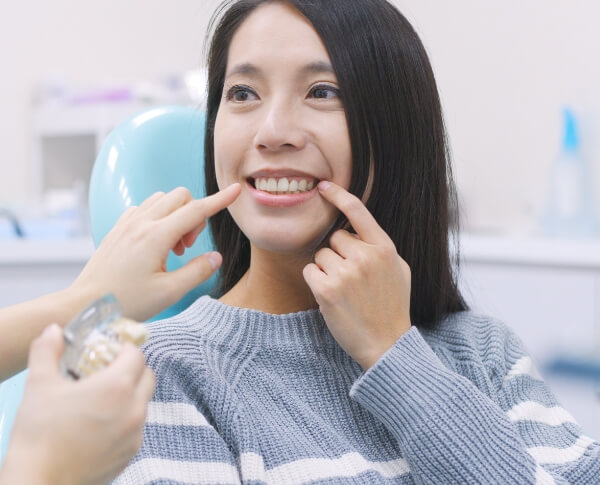 In terms of function, dental implants are artificial tooth roots. While traditional dentures sit on your gums or are attached to natural teeth in the case of partial dentures, dental implants are inserted into the jawbone via a simple oral surgery. Once they have successfully fused with the bone (which is a process called osseointegration that typically takes months), implants can be used to support crowns, bridges, and dentures to replace any number of teeth.
4 Step Dental Implant Process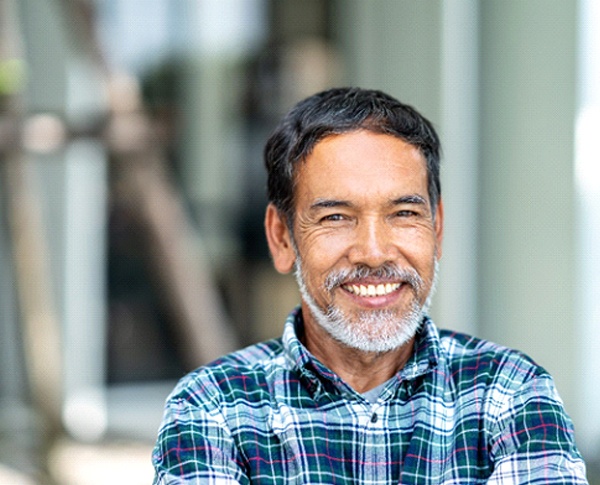 When planning your dental implant treatment, we'll give you an overview of timeline and explain the different steps that will need to be taken before you can enjoy your newly restored smile. The process does typically require multiple appointments and can take a year or longer in some cases, but the long-term benefits and numerous advantages of implants will more than make it worth your while. Below is an outline of the four basic steps that every implant patient will go through.
Initial Dental Implant Consultation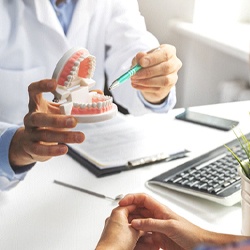 Everything starts at the first implant consultation. When you tell us that you're interested in implants, we'll take X-rays and examine your mouth to see if you're eligible for the treatment. Sometimes we might have to schedule bone grafts and gum disease therapy before implants can be placed. We'll always take the time to outline your other options for tooth replacement and give you a cost estimate for the implant process before asking you to make any decisions. Once you've made your choice and all the preparations are taken care of, we'll schedule your implant surgery.
Dental Implant Surgery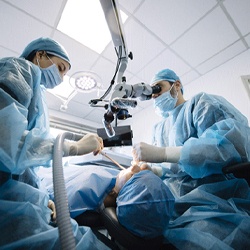 Your mouth will be numbed before dental implant surgery. We'll then open your gums, create small holes in the jawbone, and carefully insert the posts. The gums will then be closed, and a cap will be attached to the implant post to protect it while your mouth heals. Dr. Steele uses state of the art technology to perform implant surgery so that you can be rest assured that the implant post will be placed precisely where it needs to go in order to support a restoration without causing undue damage to your other dental structures.
Dental Implant Osseointegration & Abutment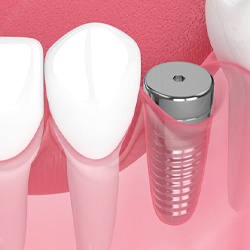 Dental implants can fuse with your jawbone through a process called osseointegration, which can take about three to six months depending on how fast your mouth heals. You'll be given instructions for taking care of your implants and the rest of your mouth during the recovery process. Then, after a successful osseointegration, an abutment will be attached to the post. This is an important step, as the abutment is what will allow us to connect the final restoration to the implant post during the last step of the process.
Delivery of Dental Implant Restoration(s)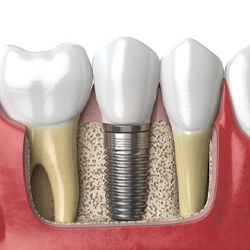 After your mouth as healed and the abutments are in place, we'll take an impression of your natural smile and send it to a trusted dental lab so that they can design and create a crown, bridge, or denture for you. It will usually take them a few weeks to make the restoration and send it back to our practice; once we've received it, we can schedule your final dental implant appointment. Necessary last-minute adjustments to the restoration's fit, shape, and color will be made before we attach it.
Benefits of Dental Implants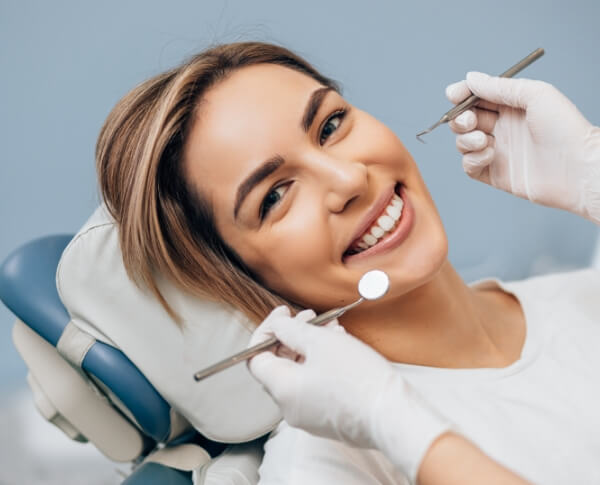 When you choose dental implants to replace your teeth, you'll enjoy several benefits as a result. For example:
The implants will stimulate the jawbone and help prevent bone loss.
The restoration supported by the implant will be customized to match the color of the surrounding teeth and completely fill in the empty space.
Implants restore much of your bite force so you can eat anything you want.
The stability of implants allows you to speak easily and naturally.
Dental implants are very easy to care for and don't require you to buy any special products.
Dental implants are designed to last the rest of your life.
YOMI Robot-Assisted Implant Dentistry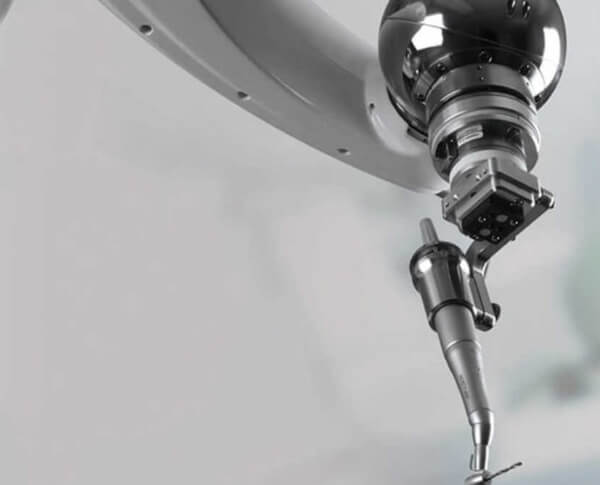 Precision is of the utmost importance when placing dental implants. The posts must be in just the right spot to join properly with the jawbone without causing any unnecessary damage. To ensure the highest level of precision possible, we perform implant surgery with the help of a robot known as YOMI. Not only does it assist with surgical planning, but it also guides Dr. Steele's hands throughout the procedure so that everything goes in the right direction.
Learn About Robot-Assisted Implant Dentistry
Who Dental Implants Can Help?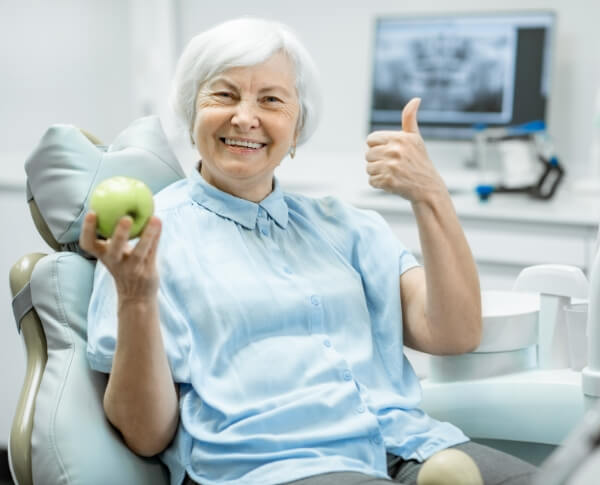 Almost anyone with missing teeth is a good candidate for dental implants (although you might need bone grafts or periodontal therapy first). Once we've evaluated your mouth, we'll consider your treatment options and suggest an implant procedure that reflects your needs. We can use dental implants to correct the following tooth loss situations:
Missing One Tooth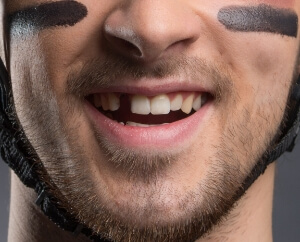 Even just one missing tooth can be devastating to your oral health. To fill in the gap, we can take a single implant post and insert it into your jaw. It can then be restored with a dental crown that matches the shape, color, and size of the adjacent teeth to blend in as perfectly as possible.
Missing Multiple Teeth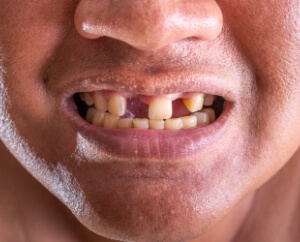 When three or more teeth in a row are missing, we may recommend a dental bridge supported by two implants. Traditionally, bridges are supported by natural teeth, but using dental implants instead will let you keep more of your natural enamel. For nonconsecutive teeth, implants can be used to support a partial denture.
Missing All Teeth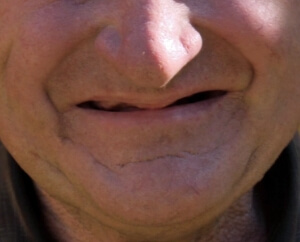 A full denture is the restoration of choice when an entire row of teeth is gone. The All-on-4 technique makes it possible to support a dental implant with just 4 posts. This simplifies the surgical procedure and can even make it possible to attach new teeth to the implants much earlier than normal.
Understanding the Cost of Dental Implants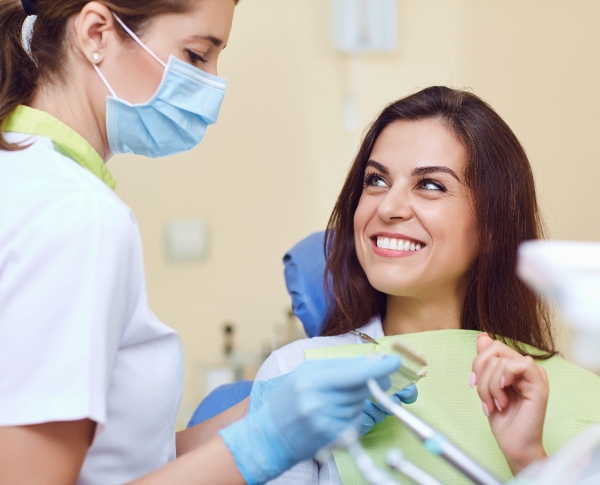 We will make sure that you have an idea of how much you'll end up paying for dental implants by the end of your initial consultation. The number of teeth being replaced and the kind of preparations required beforehand are just a couple of factors that we'll need to account for when creating an estimate. Remember that since implants can last for decades, they can help you save money when it comes to future replacements.
Dental Implant Failure & Salvage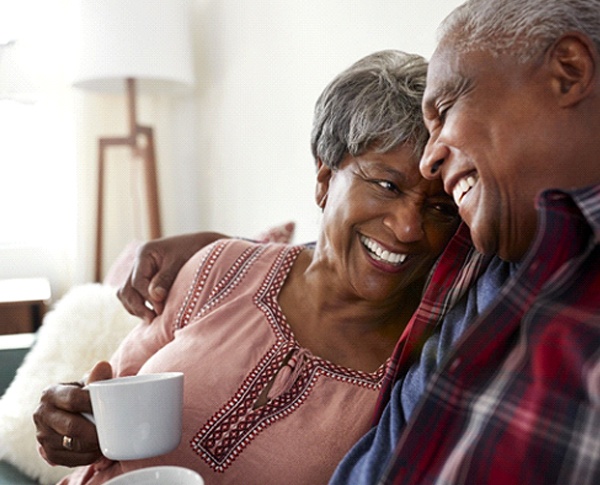 It is believed that there is a 95% success rate when it comes to initial dental implant placement procedures. But just like all other oral surgeries, some potential risks and complications can develop. In the case of receiving permanent prosthetics, one possible problem is a failed dental implant in Coppell. The good news is Dr. Steele can implement proper techniques and strategies to save and improve your new smile, preparing it for a longer-lasting life.
Learn About Implant Failure and Salvage
Maintaining Your Dental Implants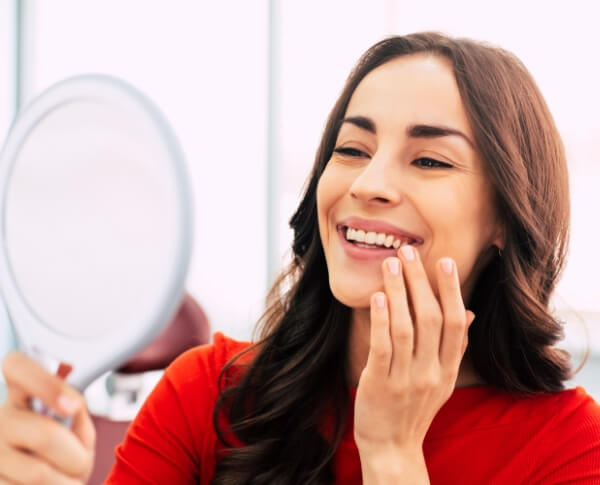 Dental implants do not get cavities, but you still need to protect them from the effects of gum disease, which can damage the tissues holding them in place. This involves making sure the implants themselves and the area around them are as clean as possible by brushing and flossing every day. Taking care of dental implants isn't much different than taking care of natural teeth, so don't expect your oral hygiene routine to change too much.