Robot-Assisted Dental Implants – Coppell, TX
Precise Dental Implant Treatments Thanks to Advanced Technology
When placed and restored perfectly, dental implants are almost completely indistinguishable from real teeth at a glance. Dr. Steele knows that to provide the best possible implant placement, it's important to embrace the latest advancements and technology, which is why he uses the YOMI robotic-assisted guidance system to perform implant surgery. Get in touch with our Coppell, Texas oral surgery office today to learn more about our YOMI robot-assisted dental implants. We would love to share this leading edge technology with you and show you how it can substantially improve your outcome when replacing teeth.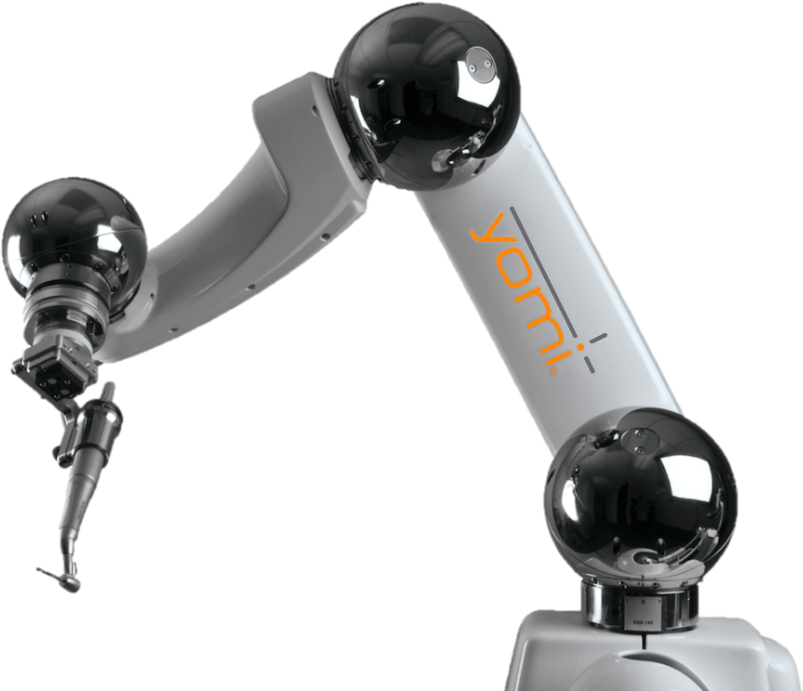 Why Choose Steele Dental for Robot-Assisted Dental Implants?
Digitally Planned Implant Procedures
Oral Surgeon with Gentle Chairside Manner
The Best Customer Service Around
What is Robot-Assisted Implant Dentistry?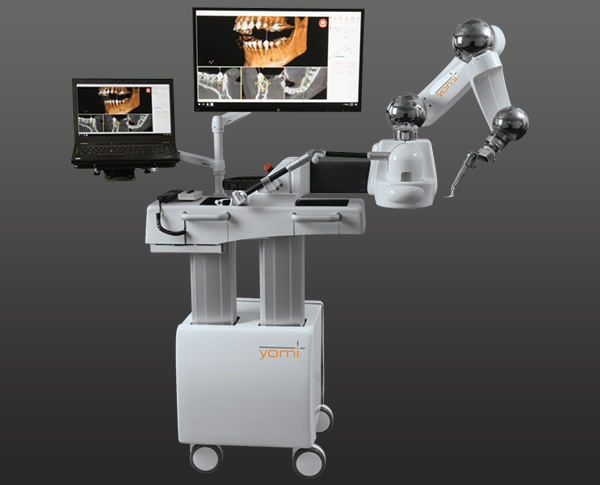 The YOMI system consists of two major components: a robotic arm and a real-time visual guidance system. After we scan your mouth, special software is used to plan the procedure. While Dr. Steele is performing the surgery, the arm keeps track of his movements to make sure that he is following the treatment plan. Throughout the procedure, the arm will adjust its position to avoid damaging any oral structures and make the implant placement as accurate as possible.
Click here to see a video about YOMI
Benefits of Robot-Assisted Dental Implants
The planning software used by the YOMI system improves efficiency to the point where it is sometimes possible to perform same-day implant surgery, thus dramatically decreasing the wait time for new teeth. Enhanced precision allows us to perform the surgery with smaller incisions, to the point that sutures may not even be necessary afterwards. And of course, a robotic-guided system lowers the risk of complications by helping us place implants exactly where they need to go.
Is Robot-Assisted Dental Implant Surgery Painful?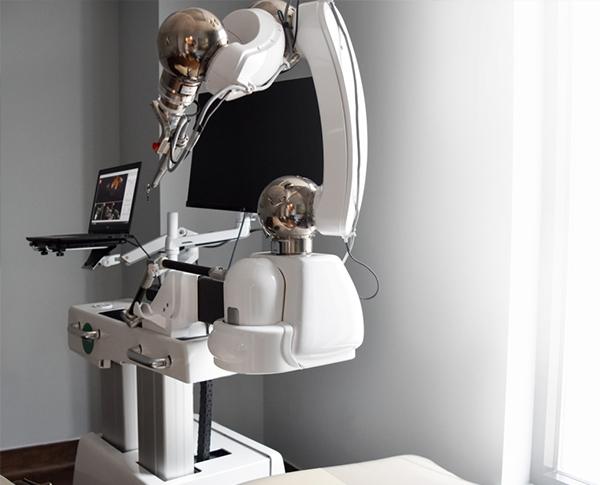 As with traditional freehand implant surgery, robot-assisted surgeries involve little to no discomfort, as the mouth is numbed before the treatment begins. Swelling and soreness normally occur afterwards, but you'll experience less discomfort after a robot-assisted procedure due to the fact it allows for minimally invasive treatment. If you do notice an unusual level of pain after your surgery, or if your discomfort grows worse over time, let us know immediately so that we can help.
Broken Front Tooth Near Me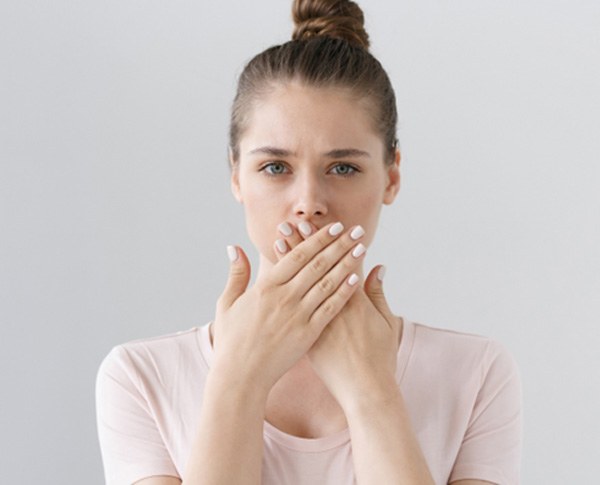 While breaking a tooth is one thing, experiencing a damaged one at the front of your smile can be even more problematic. Not only does it place the rest of your teeth at risk of bacteria, but it's also highly visible and can affect your self-esteem. Dr. Steele can effectively repair this issue with same-day dental implants along with a temporary crown. The process involves using the Yomi Robot for superior precision, minimal discomfort, and no sutures necessary. The entire procedure also takes about a couple of hours to finish!
Learn More
Does Dental Insurance Cover Robot-Assisted Surgery?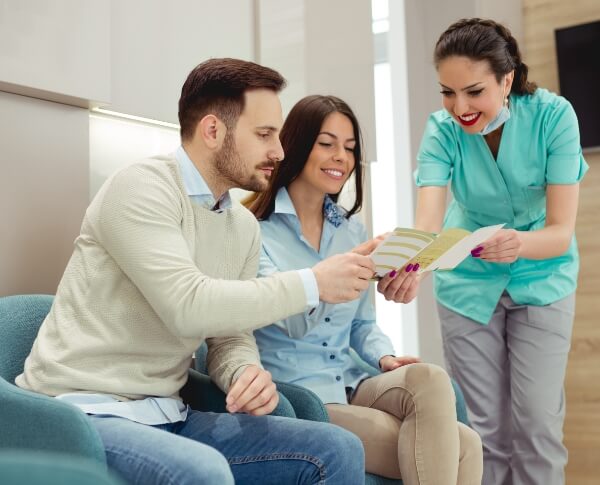 Not all dental insurance payment plans offer the same coverage for implants. Some will pay for the surgery while others do not. Regardless of the use of robot-assisted surgery, you'll need to check on the specifics of your policy to see how your benefits apply. If your policy does help pay for implants, we'll help file the insurance claims on your behalf so that you can claim your benefits. We can also discuss additional payment options.