Sedation Dentistry – Coppell, TX
Stay Relaxed During Your Surgery
Dr. Steele is well-known for the gentle care he provides. He and the rest of our team at Steele Dental truly care about your comfort, and that's reflected in every service that we offer. Are you feeling nervous about your upcoming appointment? Don't hesitate to let us know when you call our oral surgery office; we will make whatever accommodations you need to stay comfortable during your visit, and that includes providing a suitable form of sedation dentistry in our Coppell, TX oral surgery office.
Why Choose Steele Dental for Sedation Dentistry?
The Best Customer Service Available
Highly Skilled, Gentle, Caring Doctor
A Friendly, Tight-Knit Oral Surgery Office Team
Nitrous Oxide Dental Sedation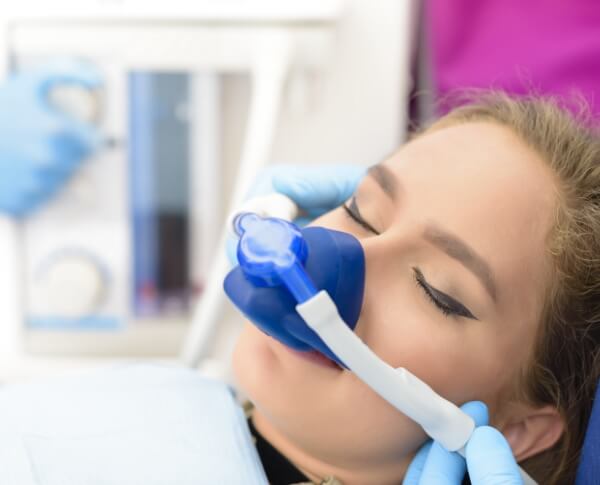 Milder forms of dental anxiety can be handled with nitrous oxide sedation. A mask is placed on your nose for the duration of your treatment so that you can breathe in a mix of nitrous oxide and oxygen. This will keep you in a relaxed, euphoric state as we're giving your smile the care it needs. If necessary, we can adjust the level of sedation throughout your visit. Unlike other forms of sedation, nitrous oxide will wear off quickly enough for you to return to your normal routine.
Oral Conscious Dental Sedation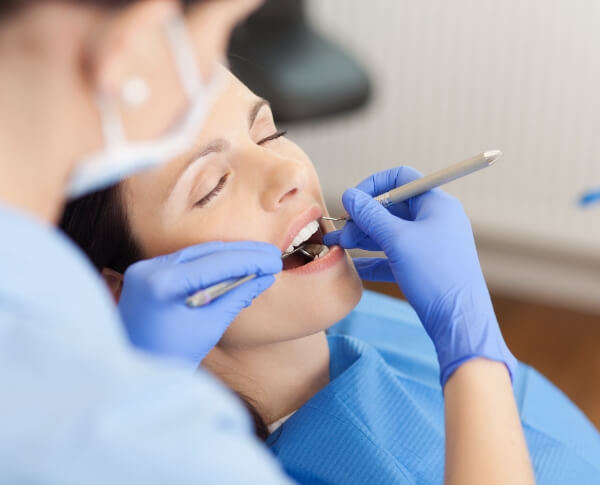 A pill will be provided before your appointment. At a specified time, you'll take the pill so that it starts to take effect once we're ready to begin the procedure. You won't be unconscious, but time will seem to pass quickly, and you'll be in a euphoric state where the sights and sounds of your treatment won't bother you. You'll need to arrange for a trusted friend or family member to drive you home after the procedure.
IV Conscious Dental Sedation
We can deliver a strong sedative directly into your bloodstream to soothe even the most severe dental phobia or to make it easier for you to stay calm and still during a lengthy treatment. Like nitrous oxide, IV sedation can be adjusted as needed to keep you safe and comfortable at all times. Note that while IV sedation is often referred to as "twilight dentistry", you'll remain conscious, meaning you can respond to any requests we make of you during your appointment.
General Anesthesia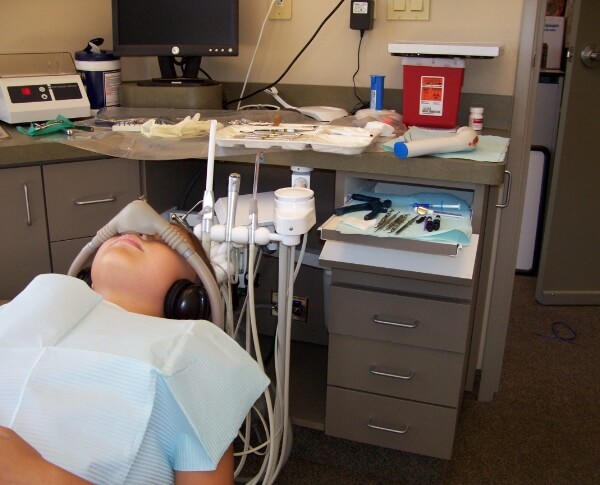 For certain surgeries, it's necessary to use general anesthesia to put you in a sleep-like state. While you're unconscious, you won't experience any discomfort, and your brain won't respond to pain signals or reflexes during the procedure. General anesthesia is usually recommended for involved procedures that take a long time. It's safe for most people, even those with significant health conditions. Plan to rest for the remainder of the day after the surgery, as the aftereffects of general anesthesia tend to linger.