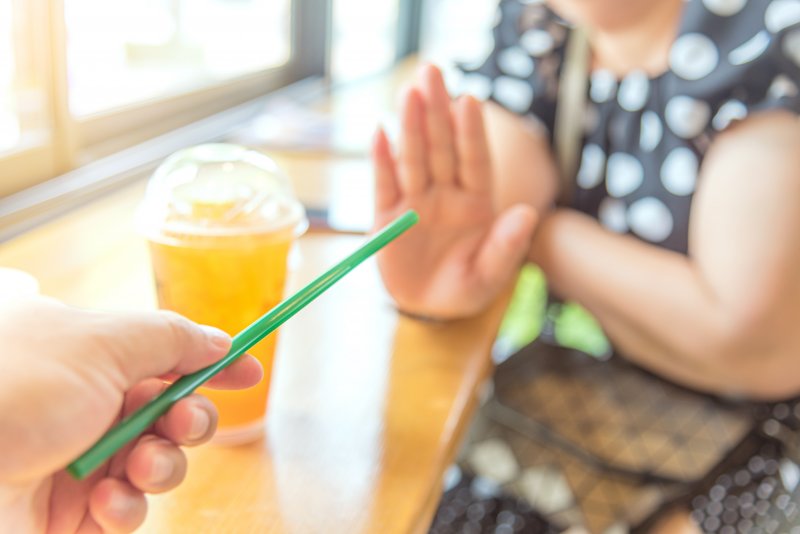 Tooth extractions are never your dentist's first choice, but sometimes they are necessary to preserve the health of the rest of your smile. Fortunately, modern tooth extractions are very safe, but there is still a small chance that complications can occur. Approximately 2% to 5% of people end up developing dry socket. This is when the blood clot that naturally forms over the healing site becomes dislodged. Fortunately, this painful complication can be prevented by closely following your aftercare instructions. Here are some ways that you can help your smile heal quickly and without issues.
Don't Use Straws
A straw may be a convenient way to drink liquids, but they can be problematic during the healing period. This is because when you use a straw, your mouth acts as a vacuum. The suction created could dislodge the blood clot and cause you to develop dry socket. It is best to refrain from using straws for at least a week after your procedure.
Don't Use Tobacco Products
Smoking and using other tobacco products increase your risk of developing dry socket. There are a few different reasons why. Firstly, if you quickly inhale smoke through a cigarette, the suction could dislodge the blood clot. The chemicals present in tobacco products also slow down the healing process. You could even develop an infection.
If you smoke, it is best to reduce your tobacco intake for a couple of weeks before your surgery. If you plan to resume smoking after your wisdom tooth extraction, ask your oral surgeon how many days you should wait until it is safest to do so. Dry socket definitely isn't something you want to be dealing with.
Stick to a Soft Diet
For the first couple of days after your procedure, you should stick to a soft food diet. This includes things like applesauce, yogurt, and mashed potatoes. Stay away from crunchy and hard foods until after your smile has healed. After a few days, you can slowly start to transition back to your normal diet as you feel comfortable. Just remember to take it easy.
Keep the Site Clean
To prevent dry socket, it's important that you maintain excellent oral hygiene. Germs can break down blood clots and lead to infection. Your dentist will give you thorough instructions on how you should brush your teeth and rinse your mouth to keep the area clean.
Ask About Medication Interactions
It is always important to let your oral surgeon know if you have any health conditions or are taking medications. For example, some medications can prevent blood clots from forming. By letting your dentist know what you are taking, they will be able to make informed decisions about which medications to prescribe.
Dry socket isn't something you want to deal with, but you can prevent it. By using the tips listed above and following the instructions of your oral surgeon, your recovery will be a breeze!
About the Author
Dr. J. Darrell Steele is an accomplished oral surgeon who has been working in the field for multiple decades now. He earned his dental doctorate from the Baylor College of Dentistry before undergoing his oral and maxillofacial surgery residency. Currently, he is a proud member of the American Association of Oral and Maxillofacial Surgeons, Texas Society of Oral and Maxillofacial Surgeons, Dallas County Dental Society, American Dental Association, and Texas Dental Association. For more information or to schedule an appointment at his office in Coppell, visit his website or call (972) 315-3355.