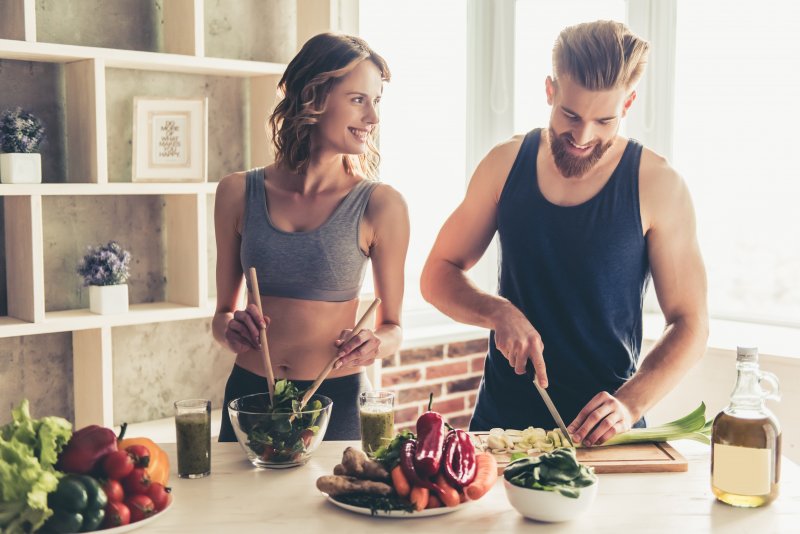 For people with chronic oral health problems, life with dental implants is a lot easier than life without them. After you become accustomed to the prosthetic, you can almost forget it's there. Your implants can drastically increase your quality of life, but they're not indestructible.
Some of your daily habits could be affecting them in ways you can't see. Read on to explore these habits and ways you can adjust your lifestyle to extend their life.
Habit 1: Inadequate Oral Care
Your dental implants act like natural teeth, but they aren't cared for exactly the same way. While it is important to continue brushing your teeth and flossing daily, you'll want to change some of the ways you're performing these actions.
When you brush, angle the bristles up into your gumline when you're near your implant. This can help remove food particles that may have traveled there.
When flossing between teeth near your implant, pull the floss outward and through the spaces between instead of down to avoid the string catching or fraying.
Habit 2: Smoking
Smoking has many detrimental effects on the body according to science. One of these adverse reactions is the way the smoke can erode teeth and jawbone tissue by increasing bacteria production in the mouth.
While your implant is no longer natural enamel, it still relies on the bone structure of your jaw to support it. As the bacteria in your mouth increases, it can infect your gums.
Eventually, this infection can reach into the bone of your jaw, weakening the support of your implant.
Habit 3: Eating "Junk" Foods
Proper nutrition is essential for the strength of your body. Your bones need calcium, phosphorus, and other minerals for their integrity. If you're not eating well, you could be detracting from the longevity of your dental implants.
This is not to say that you must refrain from the foods you love. Moderation in all things is key to a balanced diet. Simply curate the foods you eat and read nutrition labels to see if you're consuming the right nutrients.
Habit 4: Not Staying Active
It may seem strange to mention exercise on this list. After all, what are you supposed to work out in your mouth?
Studies in the National Library of Medicine show that regular exercise can boost your immune system. This can help your body fight off infections such as periodontal disease.
By changing just four small habits, you can vastly extend the lifespan of your implants and ensure that your smile stays intact for years to come. If you're unsure if a habit you've formed may be affecting your oral health, give your dentist a call.
About the Author
Dr. J. Darrell Steele is a distinguished oral surgeon with a passion for enhancing patients' oral health and overall well-being. After receiving his dental doctorate from Baylor College of Dentistry, he began focusing his practice on dental implants. Today, he is proud to run the first oral surgery clinic in the Dallas/Fort Worth area to use the YOMI guidance-assisted robot for dental implant procedures. To schedule a dental implant consultation at Steele Dental, call (972) 315-3355 or visit the website to learn more.