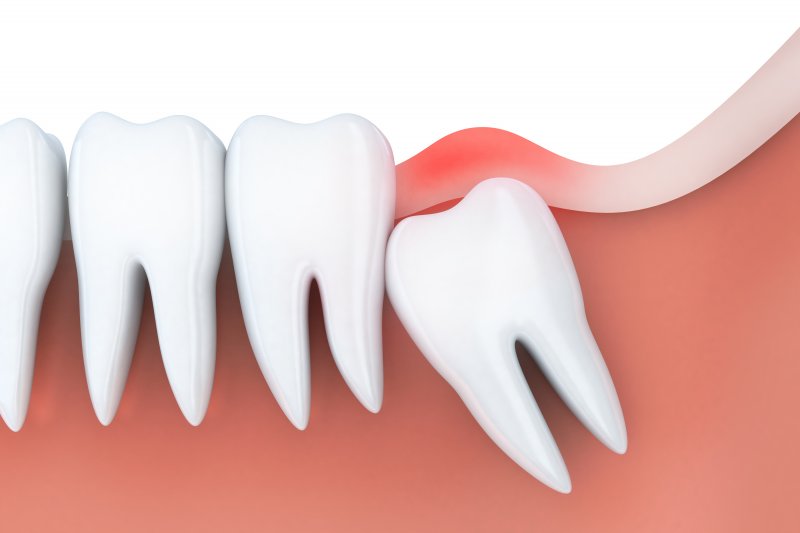 The holiday season is over, and if you're like most people, you might have been given a gift you want nothing to do with. Getting rid of something that you don't want, can be a little bit of a headache.
If you're a young adult, you might also be dealing with nature's unwanted gift: wisdom teeth. This tooth can just sprout up one day, contributing nothing and only causing discomfort. Your dentist will probably recommend extracting it before it becomes a problem, but once that's done, then you're left with aftercare.
In the days after your wisdom tooth extraction, you'll have to be a little careful about what you eat. Here are a few foods you need to look out for, and why they can be an issue.
Hot Foods
This advice mostly applies to the period directly after your surgery when you're still numb. In that state, you won't be able to tell if you're doing damage to your mouth. In fact, it's not uncommon for patients to accidentally bite into their cheek or tongue.
If you're eating too many hot foods while your mouth is numb you risk accidentally burning yourself severely without even being aware of it. Better to hold off on Hot Pockets or Pizza Rolls until you can feel your mouth again.
Chewy Foods
Chewing is going to be a little bit sensitive for a few weeks after your procedure. There's always the possibility that you could disturb the wound, so it's better to stick to softer foods for a while. This goes double while your mouth is still numb because, as mentioned previously, you could potentially bite into your cheek without realizing it.
Smoothies
You might think that, if you can't have chewy foods, you could always replace it with a smoothie. That's not necessarily a bad idea, but if you want to sip it through a straw that can be just as much of a problem.
After your tooth is removed, you'll be developing a clot to fill the wound until it heals. Excessive suction, like when sipping through a straw, can cause you to lose that clot, creating an uncomfortable condition called dry socket.
Dealing with an unwanted gift is never fun, but keep these tips in mind and you'll be able to heal up after surgery without any problems.
About the Author
Dr. J. Darrell Steele has been a practicing oral surgeon for decades, and deeply enjoys being able to put his expertise to work on behalf of his patients. He puts in the effort necessary to treat his patients efficiently, but he also takes the time to explain his thinking so that he and his patient can be on the same page.
If you have any questions about wisdom teeth removal, he can be reached at his website or by phone at (972) 315-3355.