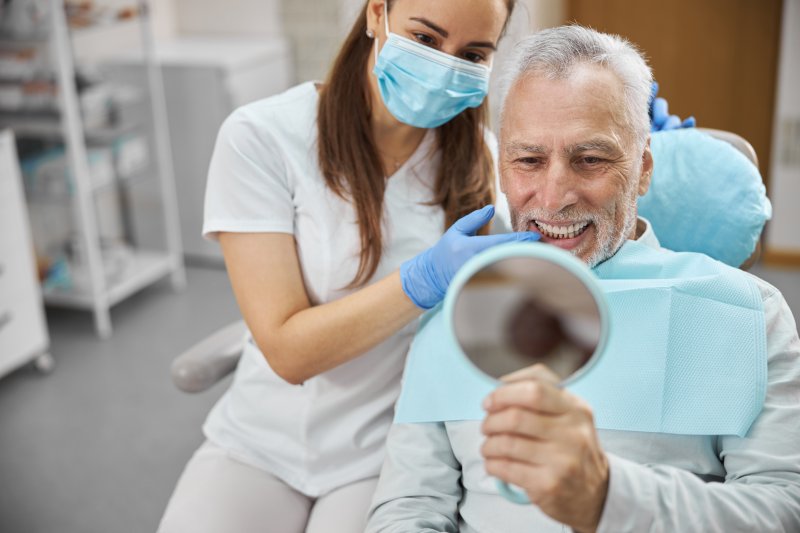 Have you lost or broken one or some of your pearly whites? If you want the most effective and long-lasting option for replacing them, then dental implants may be the ideal solution. They can provide the stability you need to enjoy a full and functional smile for several decades to a lifetime with proper care! However, you may be wondering if this is possible for teeth that are at the front of your smile. Keep reading to learn how dental implants can still be viable for replacing front teeth and the benefits you can expect from this treatment.
How a Dental Implant Can Easily Replace a Front Tooth
Even if you've damaged some pearly whites at the front of your smile, it doesn't mean you won't be able to get them renewed with metal posts. In fact, replacing them with a dental implant can be much quicker than renewing molars in the back of your mouth. To ensure a more successful and swifter treatment, some dentists even use advanced robotic dental technology that allows them to perform the procedure much more efficiently while keeping the patient comfortable and pain-free. In some cases, they can replace a broken or missing tooth with dental implants in just a single appointment!
What Are the Prerequisites for Getting a Dental Implant?
For this tooth-replacement option to work, you'll need to meet some requirements before moving forward with the treatment. Firstly, you'll have to undergo an initial consultation with your dental team so that they can assess your oral health. Since your implant(s) will be embedded into your jawbone, you must have enough bone density to bond with them. You'll also need to have great oral and overall health, as your gums will need to be strong enough to help support the metal posts. Once your dentist has determined that your jawbone density and gum tissue are sufficient, they can move forward with your placement process.
The Benefits of Replacing Front Teeth with Dental Implants
By replacing your broken or missing front teeth with dental implants, you can be sure to appreciate numerous advantages to your smile, including:
Jawbone preservation – Renewing your permanent tooth roots with metal posts can help stimulate the jawbone, promoting stronger tissue and avoiding dental shifting or further tooth loss.
Lifelike restoration – Dental implants will look and feel like your natural teeth, allowing you to have full use of your front pearly whites that perfectly match the rest of your smile.
Quicker treatment process – Depending on the dentist and your specific situation, you can replace a front tooth with a dental implant in as little as two hours.
Don't hesitate to consult your dentist about renewing your smile with dental implants. Even if it's a front tooth, they'll be more than happy to develop a treatment plan to help you achieve your desired results in no time!
About the Author
Dr. J. Darrell Steele is a highly-experienced dental professional who specializes in dental implant treatment. He utilizes the YOMI Robot during the procedure which allows his team better precision while reducing discomfort and recovery time. He also offers same-day dental crowns so patients can leave with a full smile after a single visit. If you have a broken tooth and need to replace it, feel free to visit our website or call us at 972-315-3355 to schedule your consultation.