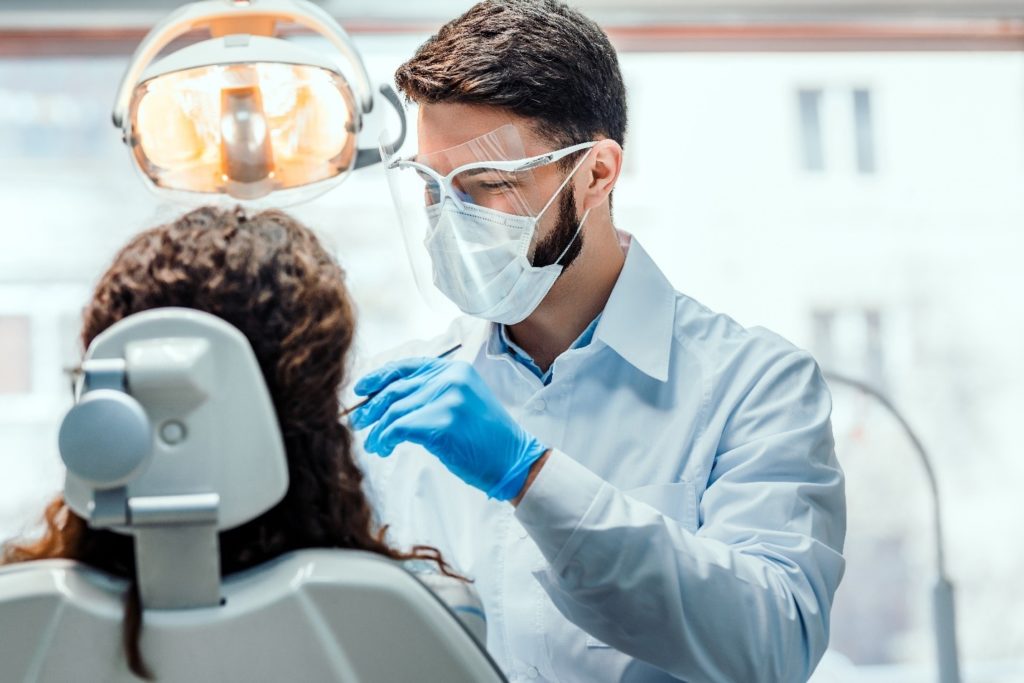 During a biannual checkup and cleaning, your dentist discovered an issue with one of your teeth, leading to the decision to remove it. While having a tooth pulled is not an ideal situation, there are several reasons why it may be necessary to preserve your oral health and avoid further problems. Read on to explore six common reasons for tooth extraction and gain insights into the procedure.
5 Common Reasons for Tooth Extractions
As mentioned earlier, the need for a tooth extraction can be attributed to several factors. Some common ones include:
Irreparable damage – When a tooth is severely decayed, a root canal might not be a viable option for saving it. In cases like this, the dentist may need to proceed with a tooth extraction instead.
Overcrowding – For individuals seeking braces or Invisalign treatment, overcrowded teeth can hinder the successful process. In such cases, your dentist may recommend tooth extraction to create enough space for the remaining teeth to move into their proper positions.
Treating severe gum disease – In the event of an advanced gum infection, tooth extraction might become necessary. This could be due to significant damage to the surrounding bone or persistent plaque buildup, even after trying other treatment measures.
Trauma or injury – In the case of severe injury to a tooth, it may eventually die, necessitating an extraction.
Wisdom tooth extractions – When there isn't enough space in your mouth for a third set of molars, known as wisdom teeth, extraction may be necessary. Wisdom teeth need to be extracted when there isn't enough room in the mouth, leading to potential crowding, impaction, or other dental issues.
What Does a Tooth Extraction Entail?
Before performing the tooth extraction, your dentist or oral surgeon will ensure your comfort by administering dental sedation. There are two main types of extractions: simple extractions for visible teeth and surgical extractions for less accessible ones. Surgical extractions often involve local anesthesia and an incision in the gums to access the tooth.
Although a tooth extraction might seem daunting, there's no need to worry. This routine procedure is handled expertly by skilled teams of dental professionals, ensuring a quick process, and soon your smile will be back on track!
About the Practice
Steele Dental, a Coppell-based practice, emphasizes the significance of a healthy smile for a happy life. They take pride in assisting their Texas patients in caring for their pearly whites and maintaining optimal oral health. If you're experiencing any tooth-related issues, they offer various treatment options, including tooth extractions to address the problem and prevent further problems. With their support, your smile will be rejuvenated in no time! For inquiries about their services or to schedule an appointment with Steele Dental, visit their website or call their office at (972) 315-3355.